About Franklin Place Capital:
We are a boutique M&A advisory firm specializing in a variety of industries to provide expertise when it comes to delivering transaction advisory and capital raising services to middle market and small business enterprises located in the Midwest.   Our unique blend of experience in a variety of disciplines -- including investment banking, commercial banking, and roles in privately held-businesses -- has helped us to quickly understand and successfully respond to our clients' needs and objectives.
For owners exploring the sale of all or a part of their business and for companies looking for acquisition assistance or corporate development services from the ground-up, FPC provides the expertise, experience, and resources to achieve your objectives.  For business owners wishing to recapitalize their business for growth, debt refinancing, shareholder-liquidity or for restructuring purposes, FPC brings decades of finance and banking experience supported by a vast network of funding sources including: equity and debt investors, venture capital, leasing companies, senior & junior debt, and a variety of other financial resources.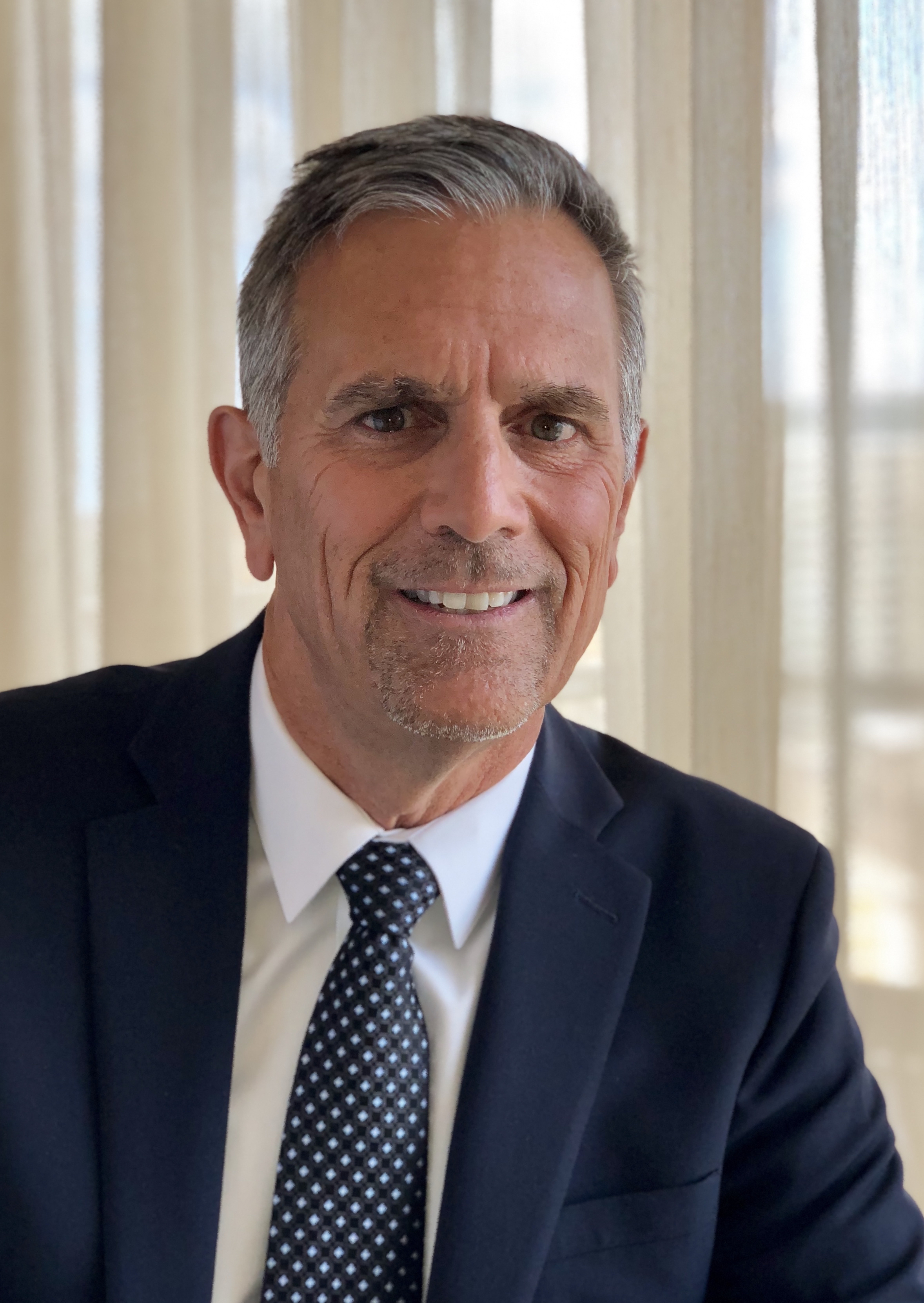 Steve Mayer
Managing Partner
Steve Mayer is the founder and managing partner of Franklin Place Capital.  Steve brings over four decades of investment banking, financial services, and direct manufacturing experience to his clients.  Over the last 30 years, Steve has been working with privately-held businesses to provide transaction advisory services and financial solutions including merger and acquisition assistance, recapitalizations,  divestitures, debt and more.  Steve has also served in consulting and profit improvement roles for middle market companies requiring expanded financial expertise. 
Prior to forming Franklin Place Capital, Steve was a partner at Promontory Point Capital, a position following his role as a division head at JPMorgan Chase.  In addition, Steve held  senior lending and management roles for national and global banking organizations including ABN Amro/LaSalle, Wells Fargo and BEMO.  Steve also brings nearly a decade in various manufacturing roles for companies such as Stroh Die Casting (Tier 1 automotive supplier), Artos Engineering (highly engineered products), Deltrol Controls (Tier 1 automotive supplier), Chris Hansen's Laboratories (food ingredients), and Pegg Metals ( metal slitting). 
Steve earned his MBA in Finance from the University of Wisconsin-Milwaukee and obtained a Bachelor's Degree in Business and Finance from the University of Wisconsin/ Colorado University.
During his financial career, he has served on the boards of a variety of privately-held companies including IFS (paper converting), Metrix, Inc. (logistics software), Stalcop (custom cold forming), Grede Foundries (castings), Brokaw Corn, Inc. (agriculture), and Workloud (time/attendance software).
Pat Liegel is a Certified Public Accountant and Certified Cash Manager with over 25 years of senior level finance experience, with small and large privately held companies.  He has spent the past 20 years as CFO and COO for various software companies operating under a SaaS model.  He has the unique perspective of seeing issues through the eyes of the shareholder, as he was a business owner and has actual first hand experience helping companies navigate through difficult financial issues. ​
He has significant experience with implementing accounting systems and improving systems and processes to allow businesses to scale to the next level.  He also has experience managing HR, IT and Legal functions.
In addition to working alongside Franklin Place Capital, more detail and testimonial related to Pat can be found at Liegel Financial Consulting - liegelcfo.com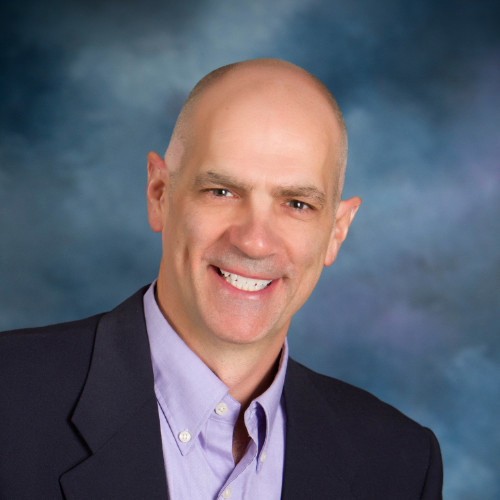 Pat Liegel
Affiliate Business Consultant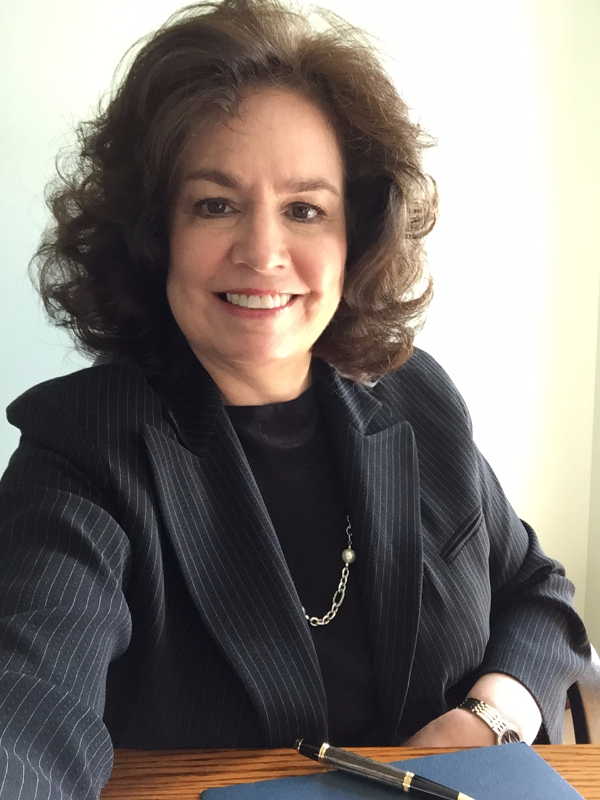 Anne joins Franklin Place Capital with over 30 years of progressive marketing experience.  She has managed marketing efforts for multi-distribution manufacturing companies in a broad spectrum of industries ranging from healthcare, medical, electronic signage, and retail, to EDI-based networking systems, automotive, airline, publishing, golf, and more. 
Anne has held marketing management positions for several Wisconsin-based, mid-sized firms including Bruno Independent Living Aids, Inc., Adaptive Micro Systems, Inc., Ortho-Kinetics, Inc., and AgriData Resources, Inc.  Earlier in her career, she served as manager of direct response marketing and collateral services for one of Wisconsin's largest, full-service advertising agencies—Hoffman, York & Compton—as well as public relations coordinator for Healthcall Corp., a national distributor of DME/consumable medical supplies and hospital/in-home healthcare services.
Anne holds a B.A. in Communications from the University of Wisconsin-Milwaukee and has past affiliations with the Wisconsin Direct Marketing Association and Wisconsin Sales & Marketing Executives. 
John Mayer is a director and provides legal counsel to Franklin Place Capital.  For nearly three decades, John has been representing businesses and clients for a broad range of corporate and business matters.  John is a partner with Nash, Spindler, Grimstad & McCracken, LLP, as well as the owner of a consumer-based franchise with 350 employees and eight locations in four states.   
John's background and experience with complex business and growth oriented transactions, including acquisitions and new business formation, allows him to be a meaningful advocate for Franklin Place Capital's privately-held business focus.  John's extensive experience includes complex legal and business matters, banking, insurance, customer, employment, supplier, and strategic and succession planning activities for a wide range of industries and clients.
John holds an undergraduate degree from the University of Wisconsin- Milwaukee and received his J.D. from Creighton University School of Law, Omaha, Nebraska.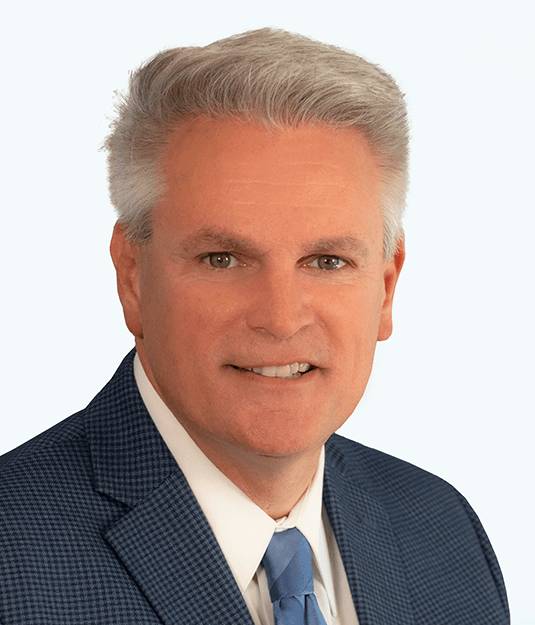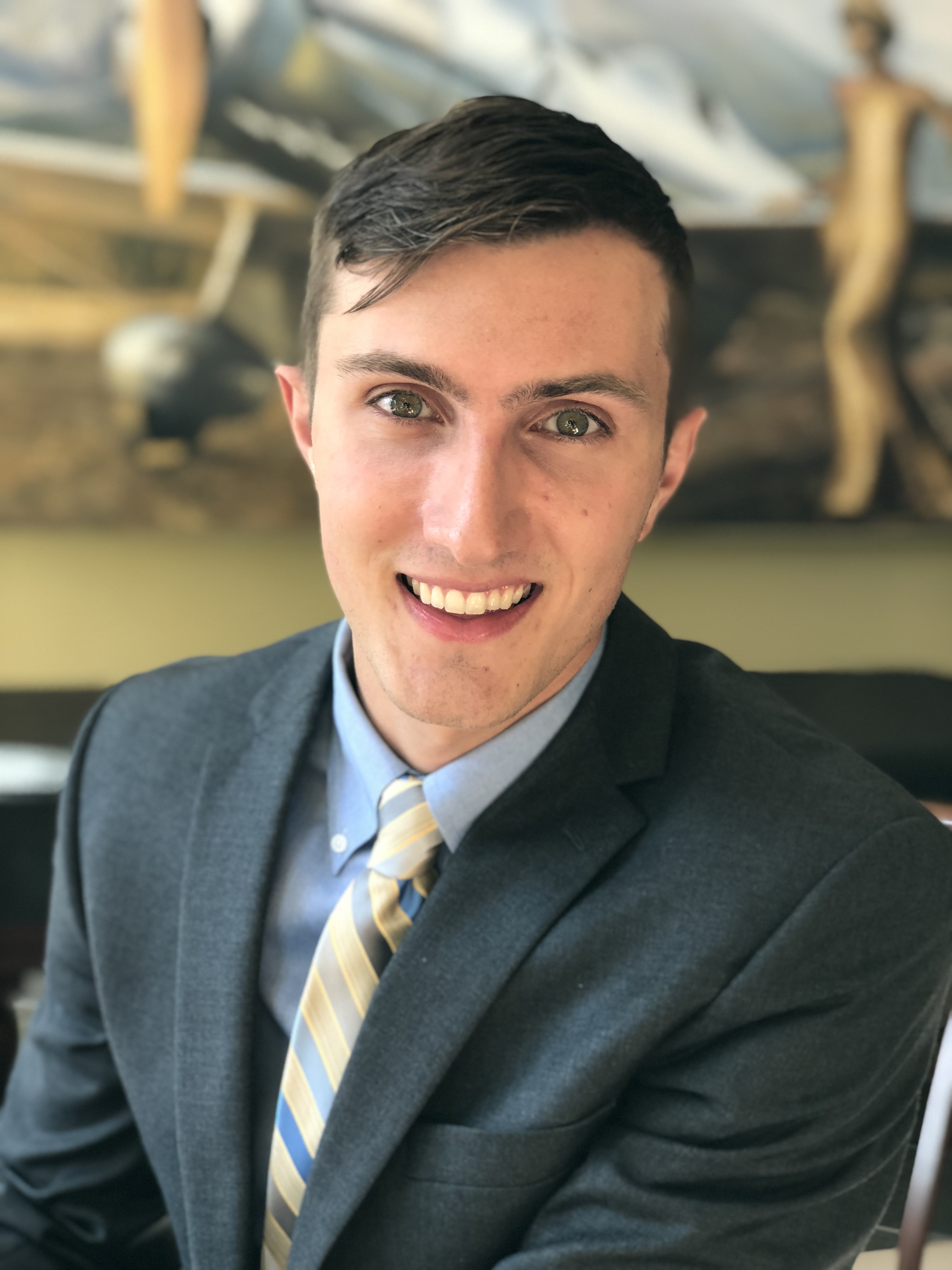 Chris Mayer, CFA
Co - Founder
Chris is the co-founder of Franklin Place Capital where he provides research, modeling and technical assistance to the firm and its clients.  Prior to joining Franklin Place Capital, Chris was an analyst/intern for Promontory Point Capital; he also interned with JP Morgan Chase's private bank in Milwaukee.  In addition, Chris served as an accounting analyst for the Wisconsin Alumni Research Foundation.
Chris graduated with a finance degree from the University of Wisconsin-Madison School of Business where he was a member of the applied equity market research program specializing in fundamental analysis, equity valuation and market research.  During his UW undergraduate program, Chris was selected to attend the Otto Beischeim School of Management in Vallendar, Germany.  He also attended the University of Leipzig, Germany where he worked on his masters in finance & economics.
Chris has a passion for M&A advisory and is a holder of the right to use the Chartered Financial Analyst® designation.
Franklin (Frank) joined the firm in June of 2019 after spending his formative weeks in Oshkosh Wisconsin. Franklin provides excellent insight into the pet food, tennis ball, and veterinary services industries.   Frank has completed his training in sitting and continues his studies in fetching.
In his free time, Franklin enjoys running around, lounging on the couch, roaming the office for treats, and most importantly, getting work done at Franklin Place Capital.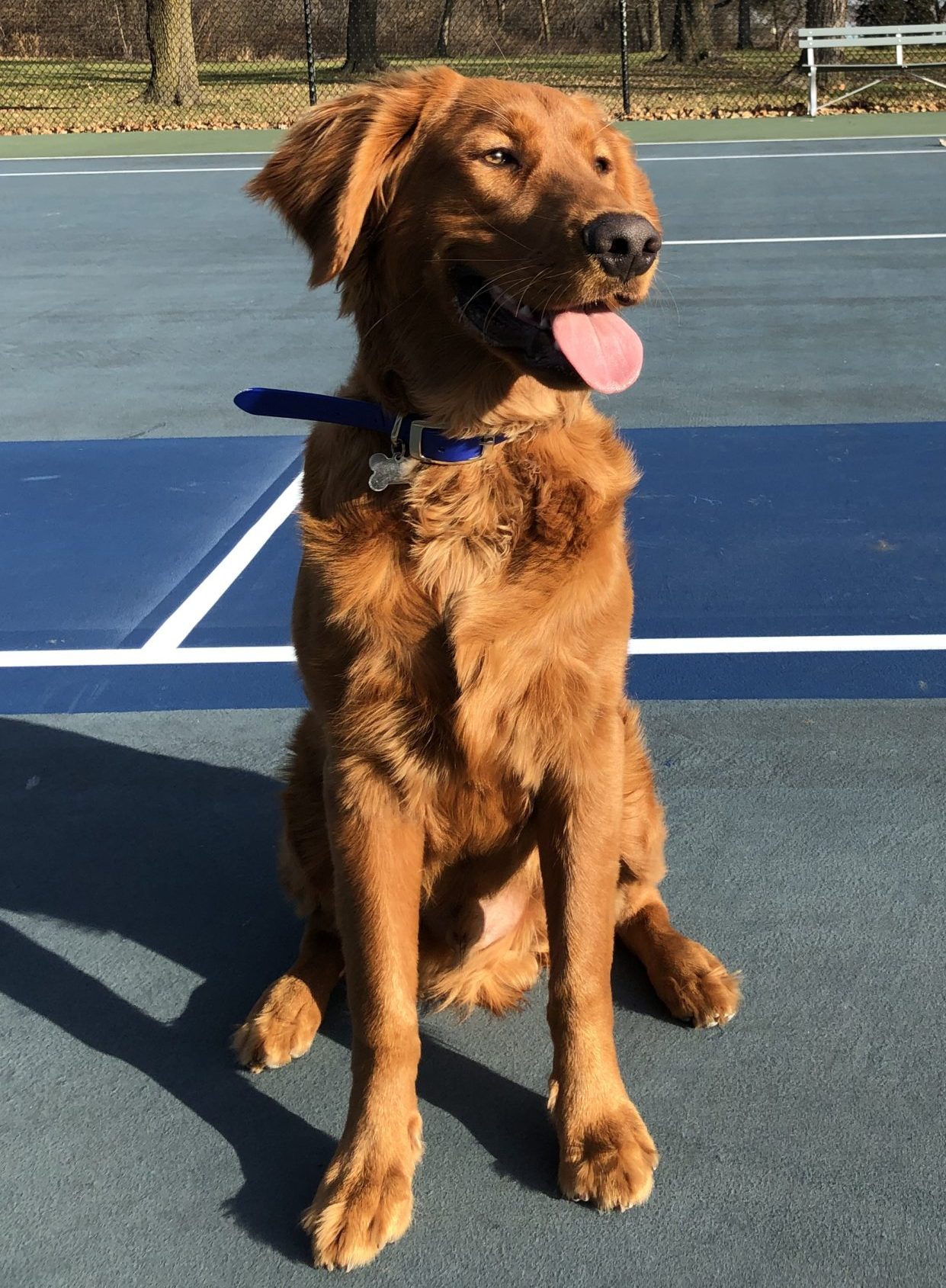 The Franklin Place Name:
Franklin Place is a street in Milwaukee, Wisconsin that is thought to be named after Benjamin Franklin.  Though he is often remembered as an important and influential Founding Father, the contributions of Benjamin Franklin to America were not only political.  Before he became a renowned diplomat, Franklin was a writer, printer, postmaster, scientist, and inventor.  In his time, Franklin became one of the most recognizable and popular figures in the world; his kite experiment, which proved the electrical nature of lightning, was a testament to his creativity and earned him an invitation to meet the King of France.
In the public life of Benjamin Franklin, achievements included his appointment by the British Parliament as the Joint Deputy Postmaster-General of North America.  From 1757 to 1775, Franklin spent most of his time in London representing the interests of various colonies including Pennsylvania. With the trust earned by Benjamin Franklin, awards included the right to address the Parliament. 
As Ben Franklin demonstrated to the world over 250 years ago, the principals at Franklin Place Capital believe in creatively bringing parties together to successfully achieve a common goal for our clients.